Call us for service:
678-466-6484
HVAC
,
Plumbing
,
Electrical
,
Home improvement
Georgia Certified Renovation Firm 'GA-EPD-RRP-1470'
HVAC, Plumbing, Electrical, Home Remodeling And Best HVAC Companies in Atlanta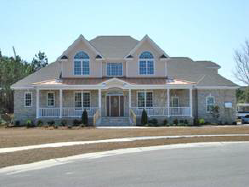 What Nak does?
Nak builds and remodels based on what the customer is looking for. We help the customer articulate what they are looking for and make their dream come true. In other words, if you are looking for quality craftsmanship, we are the right company. Our work and customer service speak for itself. Why? Because we believe in repeat business, word of mouth, good reputation and make sure our clients are satisfied.
Call Nak for service: 1-800-466-0506.
Nak has been around for a little over two decades. We make sure you get the most for your money. We make sure you get what you are looking for with what you plan to invest. It does not have to cost a fortune to do home remodeling. With proper planning and a little bit of investment, we can give your house a face-lift and make your environment desirable and improve your curb appeal as well.
When you think of Nak, think  HVAC service, Plumbing, Electrical and Home remodeling and repair with:
Uppermost rank of reliability, client Satisfaction and superior Service
Truthfulness and honesty are what drives Nak
Most of the people who come to us have had bad experiences with unreliable contractors and have been mistreated. Many contractors claim they know more than they actually do. Once they get paid, they do not finish the assignment or don't even start at all. And even if they finish the job, the customer may never see them again if something were to go wrong. In other words they do not provide any warranty. The issues can also range from poor labor and low quality material. With Nak, customers do not have to face those problems.
Call Nak and we will get to work on your behalf with quality service and reasonable price.